Stainless Steel Fasteners
Stainless Steel Fastener Manufacturer, ASTM A194 SS Fasteners Exporter, Steel Fasteners Supplier, Stainless Steel Industrial Fasteners Dealer in Mumbai, Stainless Steel Nuts, SS Socket Head Cap Screw Manufacturer in India.
Boltport Fasteners is a manufacturer and exporter of SS Fasteners. The industrial sector is growing up with all latest things that add more support to the product or big projects just like SS Fasteners. They look small but they are really important in placing or fixing well all big machines or big equipment. This is a product that doesn't get hardened through the treatment of thermal. Moreover, on it, the annealing heat can be done up to a limit that is from 1850◦ to 2050◦F. It gets cool over on a high sufficient rate that is 150◦ to 800◦F. This avoids the precipitation of the chromium carbides.
The Stainless Steel Fastener Manufacturer make it in such a way that in the anneal conditions its tensile strength get increase up to 75000 minimum PSI whereas its yield strength increase to the 30000 minimum PSI. As it carries the non-reactive features, the manufacturer mainly used it in the medical-surgical instruments.
Specifications of this stainless steel fastener-
Standard – BS, ASTM, DIN and all international standards
Length- 3 to 200mm
Nut size – M3-M56, 3/6-2" and also available in custom sizes
Moreover, Stainless Steel fasteners are available in different grades, for any of the types a user can place an order through online. Moving on to its amazing properties, it is excellent welding and forming properties. With that, it even carries the greater strength and corrosion resistance properties that make it a more reliable option. One true exporter always makes use of the best quality of raw material in making it these fasteners best which work long even in the high temperature.
Stainless Steel Fasteners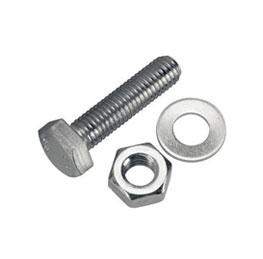 SS Fasteners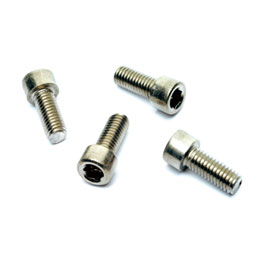 Stainless Steel Bolts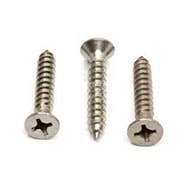 SS Screws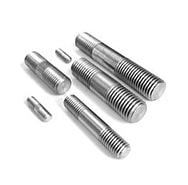 Stainless Steel Studs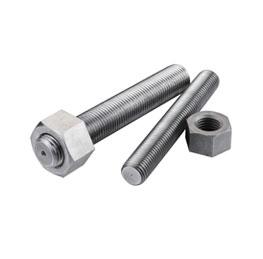 SS Stud Bolt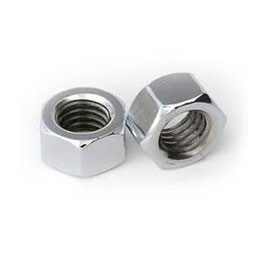 Steel Nuts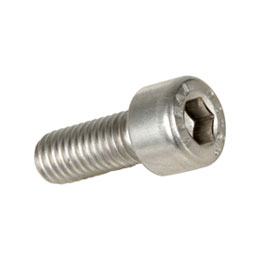 SS Socket Cap Screw
Steel Set Screw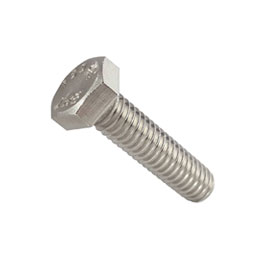 SS Machine Bolt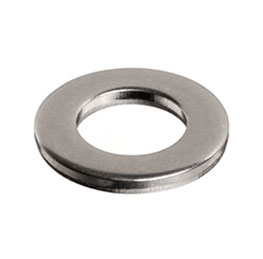 SS Flat Washer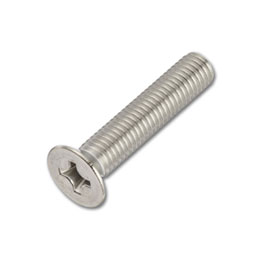 SS Machine Screw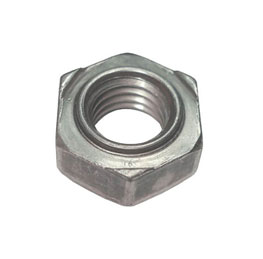 SS Weld Nuts
Stainless Steel Fasteners Specifications
| | | |
| --- | --- | --- |
| Specifications | : | ASTM A193 / A193, ASME SA193 / SA194 |
| Standard | : | DIN, ASTM, BS and all International Standards |
| Length | : | 3 mm to 200 mm |
| Nuts Size | : | M3 - M56 | 3/6" to 2" | Custom Sizes |
| Bolt / Screw Size | : | M3 - M56 | 3/6" to 2" | Custom Sizes |
| Machine Screws Size | : | M1.6 - M12 |
| Washers Size | : | M3 - M56 | 3/6" to 2" | Custom Sizes |
| Grades | : | SS 304, 304L, 316, 316L, 309, 310, 317L, 321, 347, 409, 410, 420, 430, 446, 202 etc. |
| Type | : | Nuts, Bolts, Screws, Sockets, Studs, Screw, Hex Set Screw, Socket Screw, Cap Screw, Pan Head Screw, Machine Screw, Socket Head Cap Screw, Allen Cap screw, Wing Screw, Washers, Spring Washers, Studs, Anchors, Marine Anchors, Nut, Hexagon Nut, Hex Nut, Hex Coupling Nut, Hex Domed Cap Nuts, Square Nut, Stud Bolts, Hex Head Bolts, Socket Hexagon Head Screw Anchor Bolt, U- Bolts, J Bolts, Mushroom Head Square Neck Bolts, T-Head Bolts, Wing Screw, Eye Bolt, Foundation Bolts, Structural Bolts. |
Stainless Steel Bolts, ASTM A194 SS Screws Manufacturer, Stainless Steel Studs, SS Stud Bolts Dealer in Mumbai, Stainless Steel Nuts Exporter, SS Socket Head Cap Screw Manufacturer in Mumbai.
Stainless Steel Stud Bolts has good forming and welding properties, as well as strong corrosion resistance and strength. These Stainless Steel Set Screws is more resistant to carbide precipitation and can be heated into the above temperature range. The maximum temperature to which Stainless Steel Machine Bolts can be exposed continuously without appreciable scaling is about 1650 Degree F (899 Degree C). These Stainless Steel Machine Screws is often used in food processing equipment, particularly in milk processing, beer brewing, and wine making.
SS Fasteners Application Industry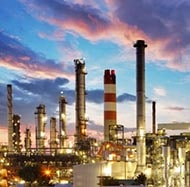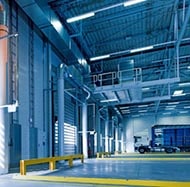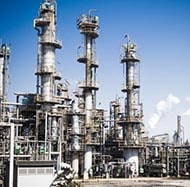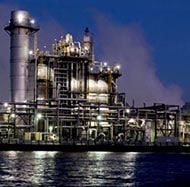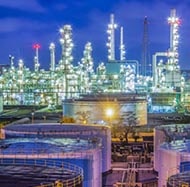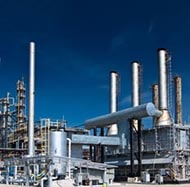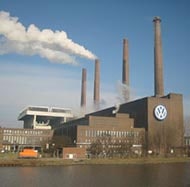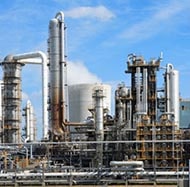 People Also Searched For
A Wide Range Of the Best Quality stainless steel fasteners manufacturers in india, stainless steel fasteners manufacturers in gujarat, stainless steel fasteners manufacturers in mumbai, fasteners, stainless steel nuts, ss washers, stainless steel allen cap screw, ss machine screws, ss hexagon nuts stockholder, ss u bolts Dealers, stainless steel spring washers distributors, stainless steel foundation bolts, ss J bolts suppliers, stainless steel fasteners manufacturing process, stainless steel fasteners manufacturers in ludhiana, ss nut bolt manufacturer in delhi, ss nut bolt manufacturer in mumbai, stainless steel bolts & nuts manufacturers.
Stainless Steel Fasteners
ASTM A194 Stainless Steel Fastener
ASTM A194 Stainless Steel Bolts Stockist
Stainless Steel Screws
Stainless Steel Studs Manufacturer
Stainless Steel Heavy Hex Nuts Hex Nuts
Stainless Steel Hex Coupling Nuts
Stainless Steel Socket Head Cap Screw Exporter
Stainless Steel Set Screw in Mumbai
Stainless Steel Machine Bolt
Stainless Steel Machine Screws Supplier
ASTM A193 Steel Fastener
ASTM A193 Steel Industrial Fastener
Stainless Steel Flat Washers
Stainless Steel Threaded rod
Steel Fasteners
SS Fastener
SS Fasteners
SS Screws
SS Studs
SS Heavy Hex Nuts Exporter In India
SS Machine Screws Manufacturer In Mumbai
SS Hex Domed Cap Nuts
SS Panel Nut Dealer in India
SS Washer Stockholder in Mumbai
SS Machine Bolt
SS Set Screw Supplier
SS Structural Bolts
SS Spring Washers
SS Marine Anchors Stockist
SS U Bolts
SS Coupling Nuts Exporter
We are Experts in Exporting SS Fasteners worldwide
We are Exporter of SS Fasteners in Worldwide Such as France, Indonesia, United Kingdom, Chile, Puerto Rico, Tibet, Gabon, Peru, Netherlands, Poland, South Africa, Hong Kong, Germany, Trinidad & Tobago,Tunisia, Ukraine, Russia, New Zealand, Ghana, Bhutan, Mexico, Turkey, Bahrain, Jordan, Austria, Philippines, Vietnam, Ireland, Greece, Qatar, Romania, Australia, Malaysia, Nigeria, Zimbabwe, Ecuador, Nepal, Colombia, Mongolia, Brazil, Lebanon, South Korea, Czech Republic, Switzerland, Serbia, Italy, United Arab Emirates, Libya, Kuwait, India, Taiwan, Belarus, Costa Rica, Morocco, Belgium, Chile, Bangladesh, Algeria, Poland, Denmark, Pakistan, Afghanistan, Finland, Croatia, Iran, Sweden, Iraq, Spain, Lithuania, Bolivia, Mexico, Egypt, United States, Bulgaria, Venezuela, Thailand, Portugal, Slovakia, Norway, Kenya, Singapore, Macau, Azerbaijan, Sri Lanka, Canada, Nigeria, Yemen, Israel, Argentina, Angola, Oman, Hungary, Kazakhstan, Iran, China, Japan, Gambia, Saudi Arabia, Namibia, Estonia.
We are Supplier of Stainless Steel Fastener in India
We are Exporter of Stainless Steel Fastener in India Such as Lahore, Karachi, Jakarta, Port-of-Spain, Dubai, Ludhiana, Ho Chi Minh City, Busan, Istanbul, Kuwait City, Hong Kong, Jaipur, Ulsan, Cairo, Aberdeen, Petaling Jaya, Mumbai, Visakhapatnam, Jeddah, Kuala Lumpur, Chennai, Chandigarh, Mexico City, Granada, Madrid, Pimpri-Chinchwad, Gurgaon, Thane, La Victoria, Doha, Ahvaz, Hanoi, Nashik, Colombo, Melbourne, Baroda, Milan, Montreal, Hyderabad, Howrah, Kanpur, Brisbane, Jamshedpur, New York, Lagos, Navi Mumbai, Vung Tau, New Delhi, Muscat, Rio de Janeiro, Surat, Haryana, Nagpur, Indore, Los Angeles, Tehran, Al Khobar, Edmonton, Toronto, Faridabad, Caracas, Singapore, Rajkot, Ernakulam, Moscow, Seoul, Al Jubail, Santiago, Kolkata, Vadodara, Ahmedabad, Algiers, Ranchi, Riyadh, Atyrau, Bengaluru, Sharjah, Chiyoda, Ankara, Abu Dhabi, London, Dallas, Bhopal, Pune, Gimhae-si, Sydney, Secunderabad, Bangkok, Perth, Noida, Calgary, Manama, Bogota, Thiruvananthapuram, Courbevoie, Coimbatore, Geoje-si, Dammam, Houston.