Inconel Studs
Inconel Alloy Metal Stud, ASTM B160 Inconel Stud, Inconel Stud Manufacturer, Inconel Heavy Studs, Inconel Alloy Thread Stud, Inconel Alloy Studs, Inconel Stud Dealer in Mumbai, Alloy Stud Manufacturer in India.
Boltport Fasteners is a manufacturer and exporter of Inconel Alloy Bolts. Inconel Studs is one of the common materials which are widely used in the making of the kitchen's appliances. It is a common coil material that re-buildable vaporizer is made of the material that doesn't require much maintenance cost. To understand it well let's have a look on its important specification points. Its standards are ASME and ASTM, specifications ASME SB 160/164/425/472/574. Now about the length, it is available up to 1 meter. The customers who are purchasing it can also call for the required size which they had to install in their machine. Next, the size it is available from M10 to M100.
Grade 304 Bolts are also used for cogs, springs and other components where the presence of the corrosion resistance and wear is important. It is one of the toughest material and ductile, not only that it is also fabricated through the old working in which typical operations are included like bending, deep drawing, upsetting and forming.
Inconel UNS N06600 Bolts are there in demand just because of its amazing features that are of high accuracy rate, low-cost maintenance, and high tolerance capacity etc. it can face any of the difficulty without facing many problems. As Type 304 Bolts contains the property of corrosion resistance that means a user can even be used in all those equipment which are used in the big marine industries. The Exporter takes care of every small thing they designed the Inconel Studs as per their need. They even packed it well so that it reaches to their customer in the finished and fine shape which they designed for their industrial or kitchen appliances parts.
Inconel Studs
Inconel Threaded Stud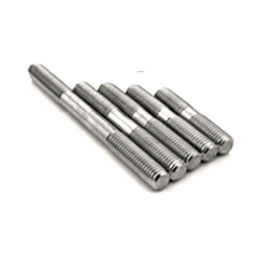 Inconel Heavy Studs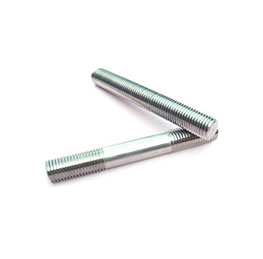 Inconel Metal Stud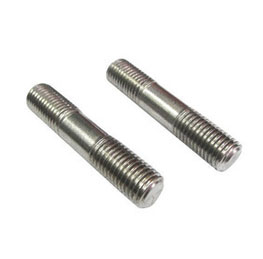 Inconel Half Threaded Studs
Inconel Studs Specifications
| | | |
| --- | --- | --- |
| Specifications | : | ASTM / ASME SB 160 / 164 / 425 / 166 / 446 / 574 / 472 |
| Standards | : | ASTM / ASME |
| Length | : | UPTO 1 METERS |
| Size | : | M10 TO M100 |
Inconel Studs Price List :
Price of Inconel Stud : FOB Price: US $1-1000 / Piece
Price of Inconel Alloy Stud : FOB Price: US $1-1000 / Piece
Inconel Glass Studs Suppliers, Inconel Alloy Half Thread Studs, Inconel Stud, Inconel Alloy Male Stud, Inconel Alloy Railing Glass Stud, Inconel Studs Supplier in Mumbai.
These Inconel Square Bolts is also used for springs, cogs, and other components where both wear and corrosion resistance is needed. Our Inconel Eye Bolts is being extremely tough and ductile, are readily fabricated by old working, and so typical operations include deep drawing, bending, forming, and upsetting. These Inconel Lag Bolts are widely acknowledged among the patrons for their features such as dimensional accuracy, high tolerance capacity and low maintenance cost.
Inconel Stud Application Industry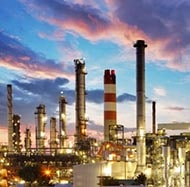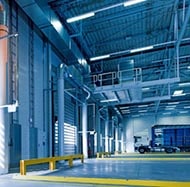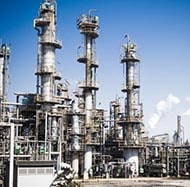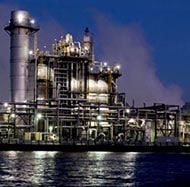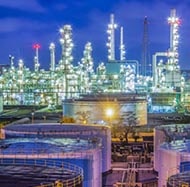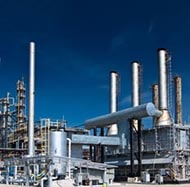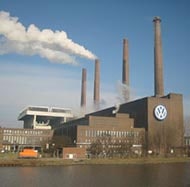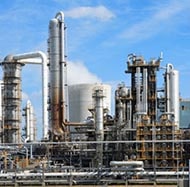 People Also Searched For
A Wide Range Of the Best Quality Inconel Threaded Stud Supplier, m10 inconel studs exporter, resbond 907ts manufacturer, m8 inconel studs Suppliers in India, ASTM B160 Inconel Studs, miata exhaust manifold studs, inconel turbo studs Distributors, Inconel Glass Studs, Inconel Alloy Half Thread Studs, Inconel Alloy Male Stud Exporter, Inconel Railing Glass Stud, Inconel Alloy Thread Stud, Inconel Alloy Heavy Studs, Inconel Metal Stud Dealer, Inconel Studs Manufacturer, Supplier in India.
Inconel Stud
Inconel Double Ended Studs Manufacturer
ASTM B160 Inconel Full Thread Stud
Inconel Heavy Studs Distributor
Inconel Stud
Inconel Threaded Stud Stockholder
Inconel Half Thread Studs
Inconel Male Stud Stockist
Inconel Industrial Studs Manufacturer
Inconel Glass Studs Exporter
Inconel Railing Glass Stud
Inconel Studs
Inconel Alloy Stud
Inconel Alloy Male Stud Stockist
Inconel Alloy Industrial Studs Manufacturer
Inconel Alloy Glass Studs Exporter
Inconel Alloy Railing Glass Stud
Inconel Alloy Studs
Inconel Alloy Double Ended Studs
ASTM B160 Inconel Alloy Full Thread Stud
Inconel Alloy Heavy Studs Distributor
Inconel Alloy Stud
Inconel Alloy Threaded Stud Stockholder
Incone Alloy Half Thread Studs
We are Experts in Exporting Inconel Alloy Studs worldwide
We are Exporter of Inconel Alloy Studs in Worldwide Such as Chile, Nigeria, Switzerland, Sri Lanka, South Africa, United States, Sweden, Saudi Arabia, Costa Rica, Algeria, India, Indonesia, Nigeria, Peru, Taiwan, Oman, Kenya, Croatia, Bahrain, Slovakia, Poland, Kuwait, Bulgaria, Angola, Lebanon, Qatar, Zimbabwe, Serbia, Afghanistan, Colombia, France, Hong Kong, Israel, Nepal, Germany, Turkey, Gambia, Netherlands, United Arab Emirates, Egypt, Czech Republic, Iran, Thailand, Norway, Azerbaijan, Bhutan, Japan, Singapore, Ireland, Chile, Philippines, Mexico, Ghana, Greece, Estonia, Malaysia, Bangladesh, New Zealand, Macau, United Kingdom, Australia, Tibet, Gabon, Mexico, Venezuela, Romania, Ecuador, Vietnam, Brazil, Portugal, Puerto Rico, Pakistan, Finland, Spain, Kazakhstan, Morocco, Russia, Mongolia, Libya, Bolivia, Yemen, Lithuania, Poland, Namibia, China, Hungary, Austria, Belgium, Jordan, South Korea, Ukraine, Denmark, Iran, Belarus, Canada, Trinidad & Tobago,Tunisia, Argentina, Iraq, Italy.
We are Supplier of Inconel Stud in India
We are Supplier of Inconel Stud in India Such as Singapore, Granada, Milan, Ranchi, Al Khobar, Baroda, Rajkot, Moscow, Brisbane, Manama, Muscat, London, Seoul, Ernakulam, Madrid, Geoje-si, Indore, Hong Kong, Dubai, New Delhi, Haryana, Hyderabad, Chiyoda, Bengaluru, Kuala Lumpur, Ulsan, Petaling Jaya, Jaipur, Vung Tau, Busan, Perth, Sydney, Kuwait City, Dammam, Courbevoie, Lahore, Gimhae-si, Secunderabad, Sharjah, Abu Dhabi, Lagos, Thiruvananthapuram, Pune, Faridabad, Calgary, Howrah, Bangkok, Jakarta, Mexico City, Istanbul, Toronto, Jeddah, Caracas, Visakhapatnam, Rio de Janeiro, Surat, Houston, Atyrau, Nagpur, Edmonton, Vadodara, Pimpri-Chinchwad, Cairo, Thane, Jamshedpur, Mumbai, Tehran, Melbourne, Riyadh, Montreal, Nashik, Chandigarh, Ahvaz, La Victoria, Port-of-Spain, Gurgaon, Al Jubail, New York, Ho Chi Minh City, Navi Mumbai, Noida, Ankara, Colombo, Dallas, Santiago, Bogota, Algiers, Aberdeen, Ahmedabad, Coimbatore, Los Angeles, Chennai, Ludhiana, Karachi, Kanpur, Kolkata, Hanoi, Doha, Bhopal.